Active ingredients in hand sanitizers
With the ongoing COVID-19 situation, most of us keep a handy size hand sanitizer with us while we are out, however, with so many different types of Hand Sanitizers sprouting in the market, how do we choose what is suitable for us and what do we need to protect ourselves and our loved ones?
Here are some tips for you to look out when you choose your Hand Sanitizers with the suitable active ingredients that is protects1 you from COVID-19:
1. Effective Active Ingredients
Before you purchase, always check what is the listed active ingredient and its percentage to understand how to use it and how it protects us.
Alcohol (minimum 70%)
Remember to not only look for Hand Sanitizers with minimum 70% alcohol content but also the type of alcohol use as the active ingredient. There are 2 main types of alcohol, and the difference types of alcohol makes a difference:
Isopropyl Alcohol also known as IPA or Rubbing Alcohol is more commonly known as an industrial use alcohol and is unsafe for consumption.
Ethyl Alcohol (Ethanol) is a food grade alcohol and is consumed in the beverages industry and regarded as safer option for older children, older folks and household with pets.
2. Benzalkonium chloride*(minimum 0.05%)
A quaternary ammonium compound that has biocide properties and is widely used as an antimicrobial preservative for pharmaceutical products2 in skincare, eyedrops and even antiseptic mouthwash and shampoos. In higher concentrations, it is used as an antiseptic and disinfectant. It is also used in hospitals as an active ingredient in surgical disinfection. It is recommended for younger children, people with sensitive skin or who are allergic to alcohol.
To help guide us, Singapore's National Environmental Agency have come up with an extensive list of active in Active Ingredients and Their Working Concentrations Effective Against Coronaviruses on their website.
The important thing to note in the table is the guidance on the effective contact time, it is the time required by the active ingredient to act on a contaminated surface, to be effective against coronaviruses. which varies among the different active ingredients.
Source: National Environment Agency
2.  Buy from a Trusted Source
Knowing what is inside your Hand Sanitizer and where it is made is especially important as most of us now use Hand Sanitizers daily, knowing that the ingredients are from a trust source is crucial. With the increase in demand for hand sanitisers, buyers might be making an uninformed decision.
Hand sanitisers with poorly labelled labels may be produced using ingredients from dubious sources or made in facilities that do not adhere to proper hygiene procedures and health standards. These factors in turn may compromise the effectiveness of the Hand Sanitizers.
Always look for a reliable manufacturer or a trusted source, you can also look for products with Safety Data Sheet (SDS) and ensure that the manufacturing source of your hand sanitiser is legitimate or look for the company's accreditation and the professional testing being done on the product.
How to apply Hand Sanitizer: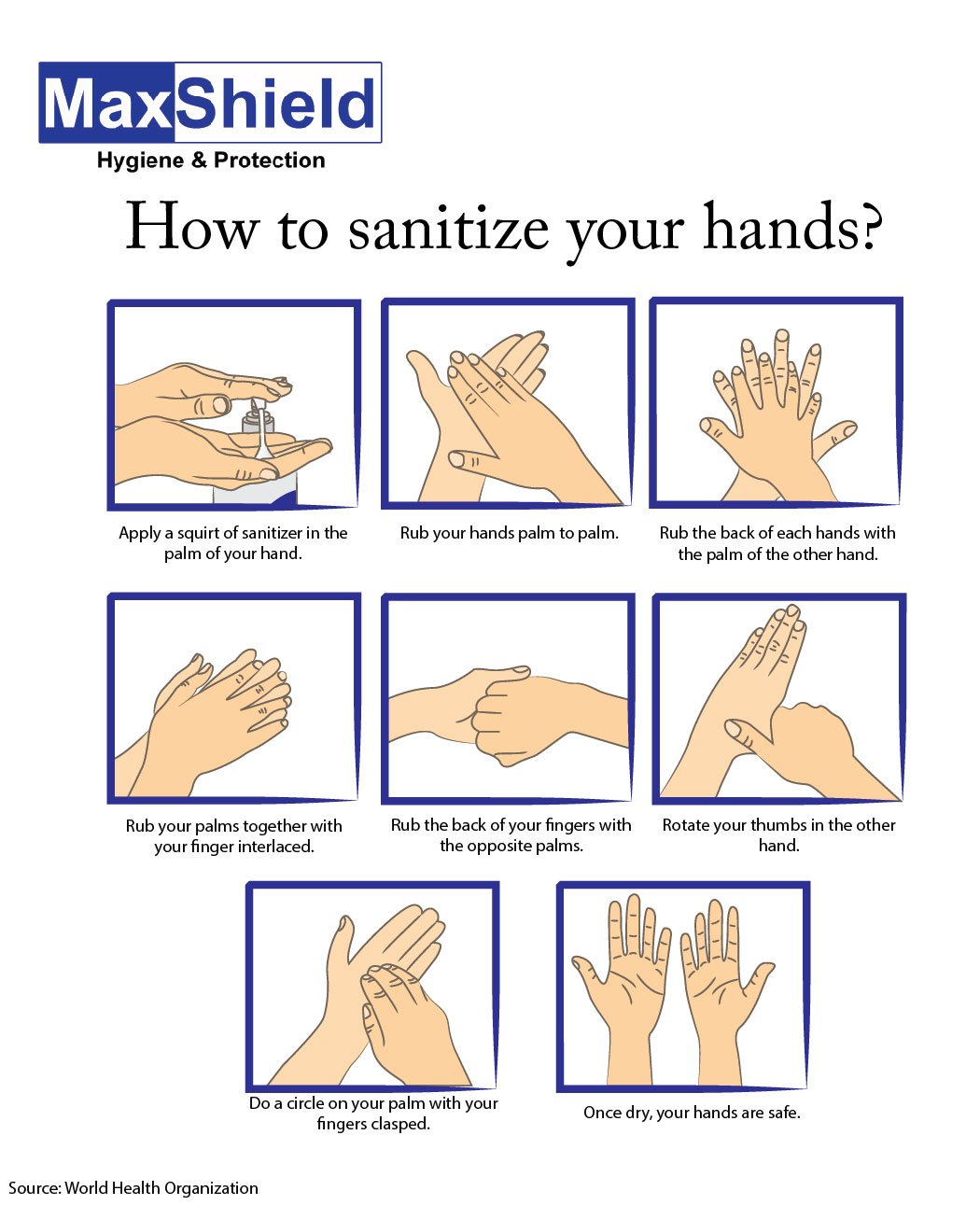 Recommended products:
DuPREX Singapore, is a Singapore based hygiene products manufacturer and with over 30 years of experience and present in over 20 countries. We have our own in-house production facilities in Singapore and have been accredited SO 9001:2008 Quality Management System, ISO 14001:2004 Environmental Management System and ISO 22000:2005 Food Safety Management System (incorporating HACCP standards). All our Hand Sanitizers are formulated according to guidelines provided by National Environment Agency list of Active Ingredients and Their Working Concentrations Effective Against Coronavirus.