Hand sanitizing steps
Hand sanitizing steps
February 2016
Using Hand Sanitizers keep your hands germ free!
We recommend the following Hand Sanitizing Steps prescribed by World Health Organization (WHO).
Duration of entire procedure – 20-30 seconds.
Note: If hands are visibly soiled, they should be washed with soap and water before applying Hand Sanitizers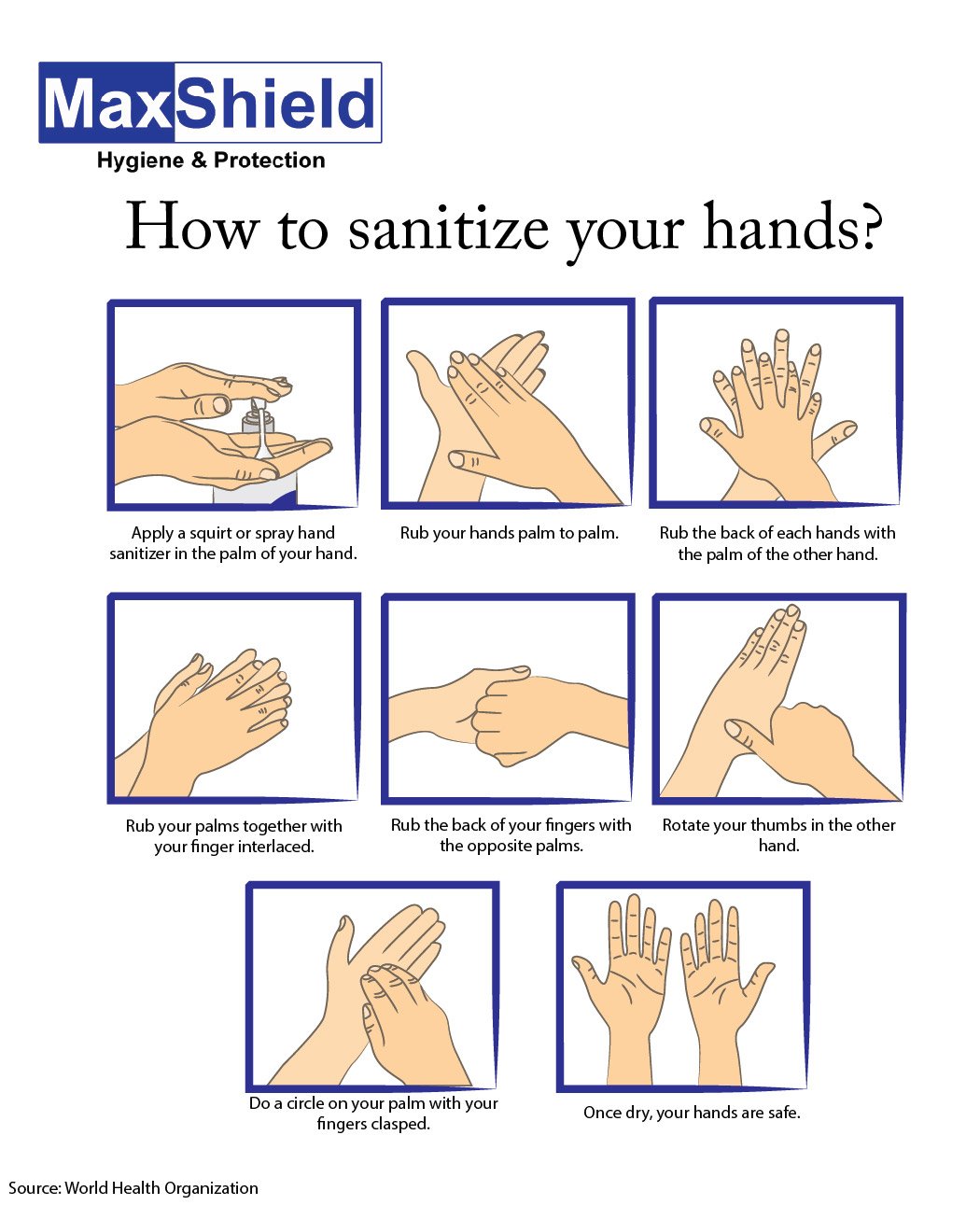 Source:
 WHO. 2015. Hand Hygiene: Why, How & When?. [ONLINE] Available at:http://www.who.int/gpsc/5may/Hand_Hygiene_Why_How_and_When_Brochure.pdf.